Large commercial trucks drive day and night on Virginia's major highways, posing a threat to everyone's safety. The major trucking routes of Interstates 95 and 81 are especially prone to serious tractor-trailer accidents. 18-wheelers travel from the ports of Hampton Roads to Roanoke and then western Virginia via the notorious Interstate 64. Whether you were in a collision with a truck along a major highway or on a county road, turn to our Virginia Beach truck accident lawyers for an injury team who fights for full compensation for your losses.
Here are the top 4 questions we can answer if you've been injured in a Virginia Beach truck accident through no fault of your own:
1.

How Do Truck Accidents Occur?

The trucking business is one of America's most competitive industries. That competition pushes many trucking companies to place undue pressure on their employees, resulting in fatigued drivers. Additionally, truckers carrying various kinds of cargo, such as coal from mines in the west and containers carried from ports in the east, take on a huge responsibility for carting their loads safely. If cargo is not loaded properly, it could shift in transit and truck drivers may lose control of their vehicles. The truck's massive size and weight can lead to devastating motor vehicle accidents.

In such tractor-trailer accidents, trucking companies can be held responsible for placing their drivers on impossible schedules, or improperly loading cargo onto the vehicle. The companies that maintain trucks may also be liable for allowing hazardous trucks out on the road when they knew dangers existed. Our Virginia Beach attorneys could help someone determine who may be legally negligent in their truck accident claim.
Call Us For a Free Consultation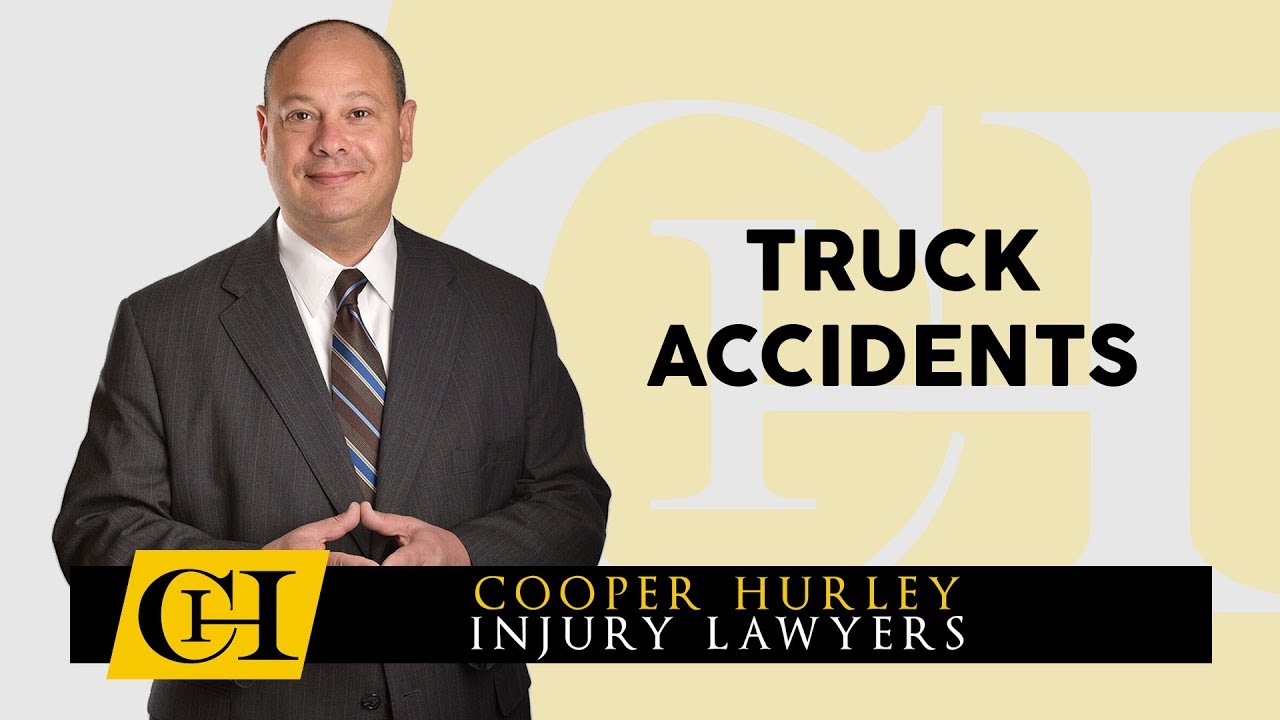 2.

What Injuries May Occur in Collisions with Trucks?

When there is an accident involving a truck, more often than not the injuries are more severe than a typical car accident. This is why it is very important to get a Virginia Beach attorney involved right away, especially one who specializes in truck accidents. Oftentimes, we see injuries such as traumatic brain injuries, which affect cognitive skills, memory, speech and a whole host of other functions of the body. We also see a lot of broken bones in trucking accidents because of the weight of the vehicle involved.

Often, these types of injuries require surgeries and other significant medical treatment. When a small delivery truck, a commercial vehicle, or an 18-wheeler hits someone in a much smaller passenger car, the results can be devastating, leading to injuries such as:

Head injuries

Injuries to the head may affect the central nervous system and other bodily functions. Not always immediately apparent, head injuries include traumatic brain injuries (TBI) and concussions.

Spinal injuries

Catastrophic injuries to the spine affect more than mobility — they can alter your home life, employment and family dynamics and require lifelong, 24-hour care.

Fatalities

Approximately 11 percent of all traffic fatalities involve commercial vehicle crashes. If a loved one was killed in an accident, you may have a wrongful death claim.
3.

What Costs Can Your Receive Compensation For?

When a driver gets in an accident with a tractor-trailer, the results can be devastating. Not only may the driver and his passenger suffer serious injuries, but the vehicle may sustain significant damage as well. Those injured are likely to have many questions about what to do after a truck accident and what they could receive compensation for. Once a claimant's immediate safety and health concerns have been met, they should call us so we can begin fighting for fair compensation. Our Virginia Beach attorneys could help someone involved in a truck accident get compensation for:

Reconstructive surgery costs
Click here to find out What Your case is worth
4.

Why Should You Hire a Virginia Beach Truck Accident Attorney?

Whenever an accident with an 18-wheeler happens, motor carrier companies quickly send their own lawyers and investigators out to the scene of the accident. To even the playing field, you should reach out to one of our skilled Virginia Beach truck accident lawyers. Our team can diligently fight on your behalf and provide you with the legal advocacy that you deserve.
$5 Million Result for Injuries to Wife from Hampton
Our client was hit by a construction truck in Gloucester County, VA and suffered serious injuries including broken ribs, a lacerated liver and spleen, a hip fracture, a fractured pelvis, a fractured femur and fibula and post-traumatic stress disorder with a mild traumatic brain injury. The settlement with the construction company was reached during mediation.
$2.86 Million Resolution for Highway Worker
A highway worker was hit by a drunk driver on I-264 in Norfolk. He suffered an amputation of both legs. The worker received $2.86 million at settlement – $936,775 for a personal injury claim and $1.9 million in workers' compensation.
$1.5 Million Mediation Award in Truck Accident Wrongful Death Case
A box truck hit a van in Hampton Roads in December 2013, killing the van driver. The driver of the truck potentially suffered from sleep apnea and lacked a valid medical certificate. We filed a lawsuit on behalf of the van driver's family.
Client Reviews
Title:
They assisted me throughout my entire process
N/A
Cooper Hurley Injury Lawyers
200 Kellam Rd #101

Virginia Beach

VA

23462

Phone:

(757) 333-3333
I was in a very severe and traumatizing vehicular accident. I contacted Jim from Cooper and Hurley law offices and they assisted me throughout my entire process. I spoke with Nichole so much, she literally felt like family! Reassuring me that things were being taken care of and informing me of every step that occurred. I am very pleased with their services.